Pink and Grey Layout//Simple


style: generator
preview:
testing__2884


Screenshot: (it looks better on the actual preview journal)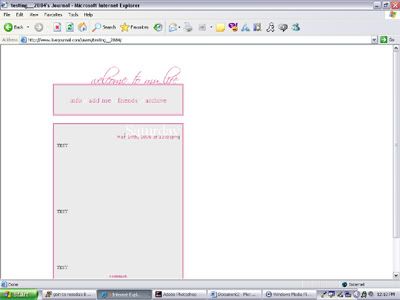 Color Overrides:
background: #EBEBEB
text: #4B4B4B
link: #D84982
visited link: #D84982
active link: #D84982
emphasized text: #4B4B4B
title: #4B4B4B
weak accent: #EBEBEB
text on weak accent: #4B4B4B
strong accent: #EBEBEB
text on strong accent: #4B4B4B
stronger accent: #EBEBEB
text on stronger accent: #4B4B4B


Overrides:


IMPORTANT!!: you must have a website in the "your website" thing on your info and wherever it says YOURUSERNAME in the code, put your username there.

also, I'm still taking requests for layouts..